Medford Vinyl Lettering
VIEW GALLERY
Are you in need of an appealing, economical method to inform your potential new visitors about your brand?
When a potential client draws near your business, they expect to find certain details effortlessly accessible. If buyers are not able to locate your business licensing info, hours of operation, contact information, or even your business name, they will most likely move on to a organization that supplies the desired details in a more distinct way, and which means lost business revenue for you. Professionally produced vinyl lettering is a high-impact and low-budget method for accomplishing this.
Our impactful Medford vinyl graphics are separately cut from a premium, high-quality vinyl material ideally suited to match your brand guidelines and anticipated placement. Vinyl Letters can be adhered on practically any surface you can think of from floors to windows, cars to planes. Everywhere your company needs to be visible, Port Jeff Signs & Graphics can make the right vinyl lettering to deliver the results you desire.
Call Port Jeff Signs & Graphics today at (631) 250-6322 for a Free Consultation with Vinyl Lettering Expert!
Vinyl Lettering For All Business Needs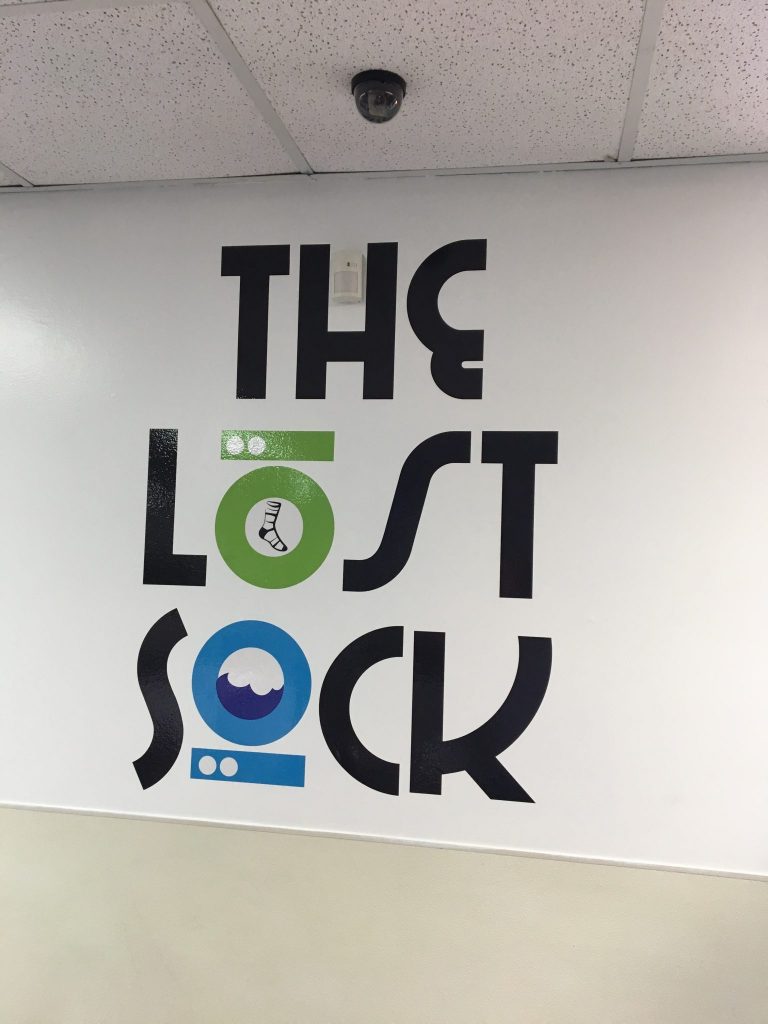 Every business has unique hours that it is accessible for the public. Most businesses operate only during set days, times, and hours. The way you choose to display this information is a key component of the constant growth and level of professionalism of your brand.
Cohesive branded vinyl window lettering tells customers that your store is open for business and that you care about your business image. When customers can plainly see that you care about your business, this shows potential buyers that you care about the high quality of your products and services. Port Jeff Signs & Graphics helps you show you care with affordable and effective cut vinyl lettering and perfectly-aligned installation. Our signs and graphics are customized to suit your business and brand character, making certain that you receive the most attractive signage solutions to suit your brand as opposed to the cookie cutter results offered by other companies.
When you are looking for the perfect solution to display your branded company information, Port Jeff Signs & Graphics provides the resources and experience you need to succeed.
Door and Window Lettering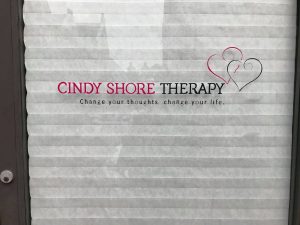 Vinyl window and door lettering is also more than just practical, it can also be attractive and enticing. Individualize the doors and windows of your store or office with striking custom messaging, special offers, company information, or augment your window displays with eye-catching 3-dimensional components. The versatility offered by individually cut letters and graphics allows you to modify the size, color, and font of your vinyl lettering to give that custom image you've always desired.
Vinyl lettering is a great option for most all business types. Regardless of whether your business is a restaurant, service provider, office, retail store or operate exclusively from your home or vehicle, we get your brand noticed.
Commercial and Personal Vehicles
Port Jeff Signs & Graphics manufactures effective vehicle graphics, lettering, and wraps to boost interest in your business and brand on any vehicle from box trucks to buses. From custom, full-color wraps to distinctive lettering, we offer the right vehicle graphics to match your business needs, and budget.
Vinyl vehicle lettering may also help you avoid any legal trouble. Some licensing information is mandated to be displayed on commercial vehicles, which includes state licensing or DOT details. We understand our local legislation, we work directly with you to make sure your cut vinyl lettering is of the recommended color, style, and size so it can be quickly seen and identified by regulatory and government organizations.
Full-Service Vinyl Sign & Graphic Company
Port Jeff Signs & Graphics is your Medford, NY complete signs provider. Our experienced team of sign and graphic experts regulate every aspect of your signage project starting from the initial consultation through the expert installation of your signs and graphics project. It doesn't matter if you have just one particular image or an entire collection of business signage, our dedicated signage experts are by your side every step of the way.
Our company focuses on environmentally friendly practices. We make use of the right resources, products, and tools to minimize our impact on the environment and reduce waste while minimizing your cost.
Our experienced installers are concentrated on delivering precision. We make sure that your custom signs and graphics are properly aligned and is without imperfections, bubbles, or rips for an impressive finish.
Free Vinyl Lettering Consultation
At Port Jeff Signs & Graphics, our experts manage every vinyl lettering project with acute attention to detail. Our attentive and knowledgeable team members get the job done the proper way, every time. If you must have a Medford sign and graphic provider, let Port Jeff Signs & Graphics be the only number you call.
Call Port Jeff Signs & Graphics today at (631) 250-6322 for a Free Consultation with Vinyl Lettering Expert!