Sagaponack Sign Company
View Gallery
Eye-catching, attractive custom signs and graphics make it easy for you to accomplish your unique business goals. Sagaponack sign company, Port Jeff Signs & Graphics, has the ideal signage solutions for you!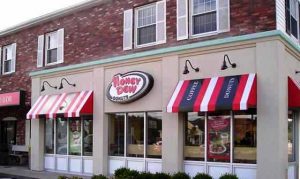 From setting your brand apart from your competition to supporting your customers with buying decisions, the right signs and graphics make a big difference to your brand and business. As your leading local sign manufacturers, we know that a lot goes into the sign buying process, so we make it as easy for you as possible.
A full-service sign and graphics provider right here in Long Island, we handle your entire sign and graphics project locally. Starting with your free consultation, our experts walk you through the design, production, and installation process. We make sure that every element is in-line with your business needs, goals, and desires before moving forward to manufacturing and professional on-site install. This allows us to create signage that is reflective of your branding and corporate personality, while still being an effective sales tool to help you accomplish your goals.
You don't have to be a signage expert to get a great sign, we've got you covered. Our Sagaponack sign and graphic professionals understand the importance of elements such as visibility, colors, layout, and letter height, as well as what elements need to be included for a sign to be effective, and what signage blend is most impactful for a business like yours. From eye-catching storefront signs to supportive wayfinding signs, promotional signs, employee support signs, and everything in between, Port Jeff Signs & Graphics is a local signage partner you can count on.
Call Port Jeff Signs & Graphics today at (631) 250-6322 for your Free Consultation!
Signs That Work For You
What exactly do you want your signs to do for you? Do you want to build brand recognition? Increase new customer foot traffic? Make it easier for current customers to navigate your facility?
When we understand your goals for your signage, we are able to develop custom sign packages designed to perfectly meet your needs. Vehicle wraps, storefront signage, wayfinding signs, promotional graphics, safety signs, wall murals, and many different other signage elements can be used to design an effective and efficient experience for new visitors, returning customers, and staff alike.
Just need a single sign for now? We help your entire project, with experience-based recommendations for the type of signage, the best materials, placement, design, and more. Our goal is to deliver effective, useful signage that actually performs for your business and helps you meet your unique goals.
The Right Signage For Your Business
Your branding is important to you. The colors, fonts, language, and layout of your signage should reflect what your business and brand are all about. We help you understand what signage is best for your unique business and specific brand, with solutions based on your goals.
If you don't have brand guidelines clearly defined, our sign and graphic designers will consult with you to start creating a working plan. This will allow us to reduce the design time for future signage, such as promotional window graphics, a-frame signs, hanging banners, and other elements that may change seasonally or with your product blend.
We know that different business types have different needs. Retail stores, service providers, restaurants, schools, offices, manufacturers, non-profits, and other business types all have unique signage needs. Just because you need the same type of signs as other similar businesses doesn't mean that your signs have to look the same. We will recommend the right custom commercial signage elements for your business type, complete with brand-cohesive design that sets you apart and gets you noticed.
The #1 attractant of new customers and clients to a business is eye-catching outdoor signs and graphics. Get your business noticed and brand remembered with high-impact, high-visibility outdoor signage by Port Jeff Signs & Graphics.
Whether you are looking to attract customers from a distance with highly-visible pole signs, attractively display your products and services with window graphics, or even attract attention off-site with banners and other promotional signage, we can help. With custom design that supports your branding, durable production, and professional installation, we not only make sure your signs look great, we ensure they will continue to provide you with the support you need long-term.
With the right combination of impactful, eye-catching exterior sign and graphic elements to win more customers, and Port Jeff Signs & Graphics on your side, you can be confident that no matter what your signs say, your storefront will spell success.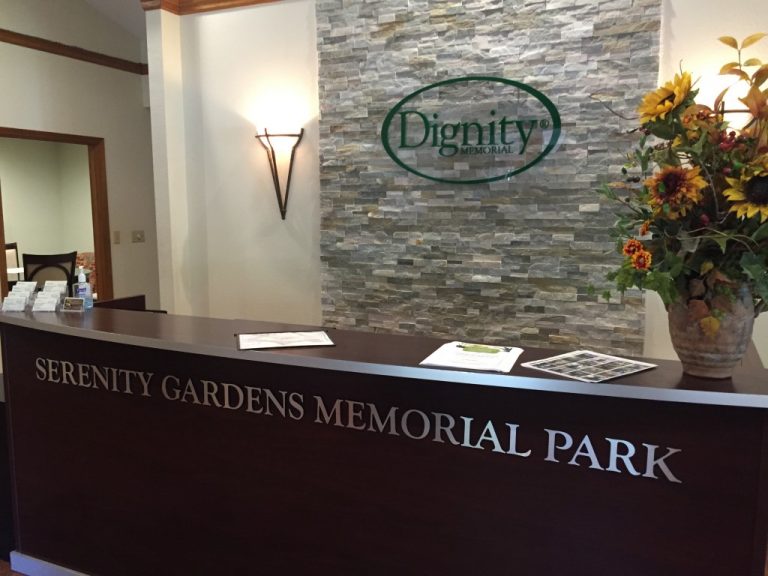 The indoor signage elements you choose to use throughout your facilities can have a big impact on how your customers navigate your facilities, locate the departments, products, and services you most want them to find, and even on the productivity of your staff.
The indoor signs and graphics that are right for your business depend on your business type, physical facilities and layout, local legal requirements, and your specific business goals. While some signage, such as ADA signs, are required by law, other signage can help to build your brand and support your customers and staff.
We help you determine both the blend of signage elements and assist with developing a cohesive design concept that can be utilized throughout all of your marketing. Our experts provide on-site signage evaluations and consultations so we can provide the best suggestions for your unique space and business.
If you want to add a new level of professionalism to your business vehicles while simultaneously taking your marketing and branding on the road, commercial vehicle wraps and graphics are the ideal solution.
From full wraps and partial wraps to vinyl lettering and vehicle magnets, our car wrap experts work with you to determine what type of vehicle graphics best suit your business and needs. Whether you have a single corporate vehicle or an entire fleet of cars, trucks, vans, buses, and trailers, we determine an effective and attractive design that includes the most important elements, and displays them in an attractive way that is easily seen, read, and understood by pedestrians and other motorists.
Not only does a full wrap provide protection to your corporate vehicles, they promote your business everywhere you go, from on the road to on the job site, or even while parked in your own lot.
As a full-service custom sign company, our professionals know the importance of signage that truly reflects your brand and business. Whether you are looking for custom dimensional letters, wall murals and graphics, vinyl floor signs, or a complete branding package, we are ready to work with you on creating the business of your dreams.
We not only consider your branding, we also keep in mind your location, budget, and timeframe. With the custom signs and graphics process, you are able to get something that is truly reflective of your business, what you offer, and who you want to serve.
By investing in specialty signage, you are also able to easily customize any elements, such as adding lighted or 3-dimensional elements for a truly spectacular, show-stopping display. From your storefront signs to your lobby signs, we make sure that your brand is forefront, and that all of your signage plays together nicely for an intuitive and brand-reaffirming experience for all of your customers, clients, and guests.
From single custom signs for your home or office to entire custom-branded business signage collections, Port Jeff Signs & Graphics produces the perfect signage for you.
Complete Commercial Signage Company
If you want professional signage that truly works for you, then you need the support and guidance of a sign and graphic expert. By working with the Sagaponack signage specialists at Port Jeff Signs & Graphics, you can be confident that you are working with a local provider that has the skills, tools, and abilities to handle all of your sign and graphic needs from start to finish.
All of our custom signage projects begin with a free consultation. This gives us both the opportunity to determine if we are a good fit to work together, and allows us to learn more about your unique business goals.
By understanding what signage elements you need and what you would like for them to accomplish, we are better able to provide smart suggestions for signage that will work for you. After we agree on specific sign types and placement, our sign and graphic designers take over, handling the layout, colors, and placement of your signage elements for you to review.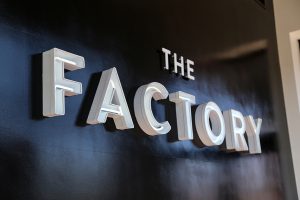 Following your review and approval of a draft design, your project will be handed over to our project managers and sign manufacturers for production. They handle all production elements, with a focus on using environmentally-friendly materials and processes wherever possible. They will also source any additional elements you may need in preparation for your sign installation, including support structures, lighting elements, and even assisting with permitting.
Our sign installers make sure that everything is perfectly aligned, placed, and finished for maximum impact and longevity. If you need support down the road, we can also provide sign maintenance, repair, or sign remodel. Our goal is to provide such complete and outstanding service that there is no question who you will turn to with all of your future sign and graphic needs. Port Jeff Signs & Graphics looks forward to earning your long-term business.
Our Commitment To You
While having the right signs and graphics for your business is important, working with the right sign company is the first step to accomplishing your goals. As your local Sagaponack, NY sign company, we are dedicated to providing you with outstanding service throughout every stage of sign ownership, from the initial conversation to long-term maintenance of your custom signage products. If you want to work with a sign company that understands your needs, listens to your goals, and works with you to deliver the perfect sign and graphic solutions for your brand, look no further.
Contact Port Jeff Signs & Graphics today at (631) 250-6322 for your Free Consultation with a Signs & Graphics expert!