Wainscott Custom Signs
VIEW GALLERY
Get the attractive, high-quality custom signage you need to attract more new customers, improve their buying experience, and ultimately generate more profit for your organization!
With custom signs and graphics by Port Jeff Signs & Graphics, you get the exact right signs for your needs, because they are designed and created just for you and your unique business.
When working with us, there is no need to reinvent the wheel, unless you want to. We have many different common signage styles and options to choose from that make it easy to get the custom signage of your dreams. If you prefer, we can create something truly one-of-a kind-and stand out for your brand. Our experts are prepared and ready to efficiently handle all of your Wainscott custom signage projects, from modern and professional to funky and totally unique.
Whether you are looking for a show-stopping storefront sign, eye-catching vinyl window graphics, or a complete collection of interior signs and graphics that perfectly showcase your brand, professionally designed, manufactured, and installed custom signs are always a great fit.
Call Port Jeff Signs & Graphics today at (631) 250-6322 for your Free Consultation!
Stand Out With Unique Signage
Your business signage is a great way to share the personality of your brand. By utilizing your unique branding guidelines, messaging, and logos, we deliver high-quality and dynamic custom signage that is personalized to your business. Custom signage creates a dynamic and exciting business environment that is engaging to both your customers and your staff.




We create functional, attractive, and cohesive signage elements that promote your brand throughout all of your marketing and promotion. Skilled at interpreting your ideas and converting them into physical sign design, our experts treat every custom project with the attention to detail it deserves. We are ready to take your vision for your business signage and turn them into impactful signage elements that support your brand and business goals.
Designed For Your Brand & Business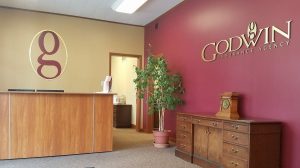 Sign customization eliminates brand confusion by establishing your unique corporate personality and style. It creates the mood for your business, and let's potential and existing clients and customers know what your brand is all about.
Looking for an elegant lobby sign or impressive monument sign for your corporate headquarters? Need help with intuitive wayfinding signage that supports your branding and the overall appeal of your facilities? From customized outdoor signs to specialty indoor signs, our professionals are dedicated to delivering attractive, one-of-a-kind signage that is just for you.
Any size business can benefit from the positive impacts of custom signs and graphics. We look forward to supporting your business growth and goals with professional signage that delivers a maximum impact.
Our custom specialty signs include:
Our custom interior sign and exterior signs are all custom made, specifically suited to the unique desires, location, branding and technical specifications of our clients. Custom signage is a perfect way to display your brand personality and attract more targeted buyers to your business, and we are ready to deliver for you.
Our Custom Sign Process
Custom specialty signs by Port Jeff Signs & Graphics are a great way to tell the general public and your local community who you are and what you have to offer. Our designers will work with you, so you can get exactly what you need out of your signs. Whether you are ready for a rebrand or are just looking for additional branded elements for your business, we can help.
As a full-service Wainscott, NY custom signs and graphics company, we handle your entire project from start to finish. From your consultation and custom design to fabrication and professional installation on-site, we make sure every aspect of your project is handled with the care and attention it deserves.
Free Custom Signs Consultation
We provide the personalized support and expert technical skills required to fabricate the custom signs and graphics your business needs most. Already know exactly what you want, or do you need help with graphics and design? Whatever your situation, our team of Wainscott custom sign experts will fully support you. Port Jeff Signs & Graphics is your trusted local provider for attractive, high-quality custom signs and graphics.
Call Port Jeff Signs & Graphics at (631) 250-6322 for your Free Consultation with a Custom Sign Specialist!