Shirley Indoor Signs
VIEW GALLERY
Can you imagine walking into a business with no indoor signage? It is amazing how much we rely on these intuitive elements to help us navigate a business, as well as use them as an indicator of the professionalism of that business. Let's face it, your business signs and graphics say a lot about your business and brand.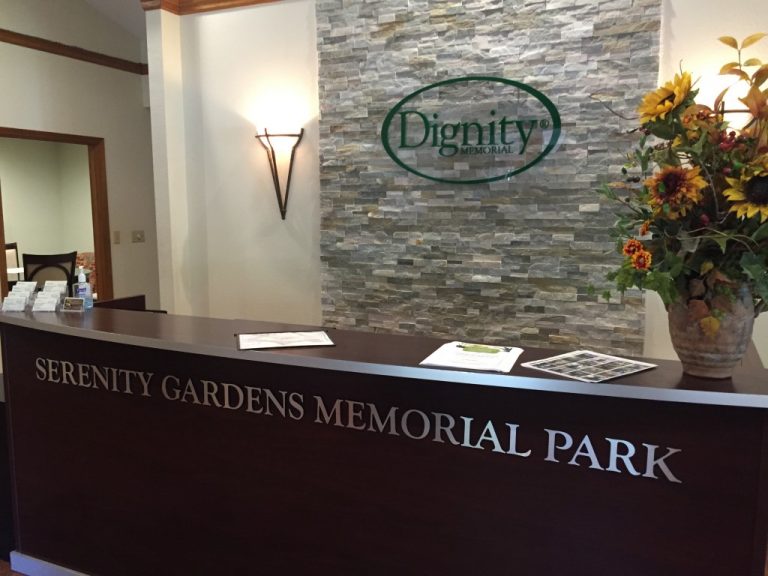 It is important that you have the right sign and graphic elements to properly support your customers, clients, guests, and staff. Just like every unique business will require their own branding elements, every business type needs different signage elements for support.
Whether that be directories and wayfinding signage, ADA signs, safety signs, wall murals, lobby signs, menu boards, or any other signage components, we assist with determining, designing, and delivering the ideal elements for you.
High-quality, impactful Shirley County indoor signs tell your customers about both your products and services and who you are as a business. We make sure that your signage is clean, professional, and attractively finished, so that no matter what your brand is, it will get the attention it deserves.
Call Port Jeff Signs & Graphics at (631) 250-6322 for your Free Consultation!
Interior Signage For Office Buildings
Office buildings and commercial complexes can often consist of man different unique businesses, departments, or even separate structures. This can make it incredibly complicated for visitors or potential clients and customers to find their way to you.
Effective signage helps guests to intuitively navigate your property without the support of a human, such as a receptionist or a doorman. When they are free from providing individual support to everyone who enters your facilities, they are better able to complete other tasks and be a more beneficial member of your team. Installing attractive, impactful signage that serves the support function will often save a company quite a bit of time in recouped man hours.
Indoor signs not only support wayfinding, they are also an outstanding branding and promotional tool for use in the office setting. Wall murals, dimensional lettering, logo signs, floor graphics, and other informational signs can reinforce your messaging and brand throughout your facilities for a cohesive experience.
Retail & Restaurant Indoor Signs
When most people think about signage, it is the retail industry that first comes to mind. It is no secret that grocery stores, shopping malls, convenience stores, specialty retail, and other providers of goods use signage throughout for promotion.
Product displays, hanging signs, floor graphics, and deparment signage all make it easy for customers to understand where to find both the areas of the business they need, and what your special promotions currently are. Reinforcing your promotions with impactful signage elements means more exposure and ultimately more sales.
We incorporate your brand colors and personality throughout all of your indoor signage for an attractive, cohesive feel for any business type.
Signs for Warehouses & Manufacturing
Since Shirley manufacturing facilities, warehouses, and distribution centers aren't typically open to the public doesn't mean they don't need signage. These businesses require signs that are more focused on staff support.
Promoting a safe and productive workplace is the primary goal of the majority of manufacturing businesses. This can easily be supported with safety signs, wall murals, navigation signs, banners, and more. Whether creating a relaxing or dynamic display for your breakroom, reminding staff about the importance of machine safety, or recognizing a job well done, we have the right signage solution to support your goals.
Cohesive Interior Signs for Business
Repetition is key for building a brand. When you utilize the same elements throughout all of your marketing and promotion, your clients start to instantly recognize your signage wherever it is seen. By creating brand guidelines and utilizing them consistently, your customers and potential customers are better able to get a complete picture of what your brand and business is all about. From cohesive storefront signs to lobby signs, integrated ADA signs to show-stopping promotional displays, we make sure every aspect of your signage is attractive, professional, and brand-consistent.




Our branding specialists and sign designers are here for you. Providing assistance with brand guidelines and design, we can work within your existing aesthetic to create new complementary signs, or design an entire package of new cohesive signage. Whatever your brand requirements, our Shirley, NY sign and graphic experts will deliver.
Every Indoor Sign Your Business Needs!
As your local Shirley indoor signs and graphics provider, we are dedicated to providing you with outstanding signage products and support.
Whether you are seeking eye-catching product displays, professional lobby signs, high-converting trade show exhibits, functional wayfinding signs, or a combination of different sign and graphic elements, we can help.
Our experts will get to know you, your business, and your space to make smart recommendations that are specific to your needs and that support your goals. All of our signage solutions are custom-crafted, so you can be confident that you are getting the ideal signage for your business.
Our indoor sign services include:
Looking for other business signage or branding elements, such as outdoor signs, vehicle wraps, promotional displays, or any other custom sign or graphic? As a full-service local sign company, we are your single source for all of your signage needs!
Full-Service Interior Sign Manufacturers
Your local interior sign and graphic providers, we handle each and every aspect of your signage project.
From our initial free consultation to final installation, our experts ensure that every stage is focused on delivering the right signs, on time, and within your budget. From determining what signs will best support your goals to earth-friendly production and on-site professional installation, we are in this together.
Indoor signage is most effective when attractively designed, produced, and finished. If your design isn't effective, there is only so much professional installation can do. It takes all of the right elements, in the right places, at the right times to attract and keep the attention of your potential customers. We know how to make that happen, and are excited to deliver for you.
We will serve as your expert guide throughout this experience, and we will even keep your brand guidelines on file if you would like to make future sign ordering as simple as possible. We are dedicated to delivering attractive, impactful signage that supports your brand and goals long-term.
Free Expert Indoor Sign Consultation
As your indoor signs and graphics experts, we are dedicated to delivering outstanding signage products and expert service in every interaction. When you choose us as your local Shirley signage provider, you can be confident that you are getting an entire team of skilled professionals on your side. At Port Jeff Signs & Graphics, we make it easy for you to accomplish your business growth and promotion goals with cohesive indoor signage.
Call Port Jeff Signs & Graphics at (631) 250-6322 for your Free Consultation with an Indoor Signs Specialist!