Wainscott Vehicle Wraps & Graphics
VIEW GALLERY
Improve your brand visibility by taking your marketing mobile! Impactful commercial vehicle wraps and graphics give your brand the boost of awareness it needs to generate more business in your local community.
Delivering custom car wraps, truck wraps, van wraps, vehicle lettering, graphics, and magnets, we are a complete provider of vehicle wraps and graphics. From food trucks to entire fleets of commercial vehicles, we design, manufacture, and produce high-quality wraps and vinyl graphics to promote your brand, protect your vehicle, and set your customers at ease.
Whether you want to create a more professional tone for your corporate vehicles or spread the word about your local business, the professional Wainscott vehicle wrap and graphic experts at Port Jeff Signs & Graphics have the right solutions for your unique needs!
Call Port Jeff Signs & Graphics at (631) 250-6322 for a Free Consultation with a Commercial Vehicle Wrap Expert!
Vinyl Graphics, Partial Wraps, & Magnets
Sometimes, complete auto-wrapping may not be the right choice for your personal or business marketing needs. Your car, truck, van, or other corporate vehicle can still serve as an effective promotional tool by choosing alternative customization options, such as vinyl graphics, vehicle magnets, vinyl lettering, or partial vehicle wraps.
Full Vehicle Wraps
The seamless coverage provided by a full vehicle wrap has many benefits. Beyond being an outstanding way to promote your business, it also provides a protective layer to your factory paint job, and provides customers peace of mind when you arrive at their home for sales or service.
By customizing your car, truck, van, bus, or trailer with striking, full-color graphics, you can make sure that your message is seen everywhere your vehicle travels. For businesses looking to maximize their local visibility, a full vehicle wrap is the clear choice! Port Jeff Signs & Graphics is your local vehicle wrap partner, handling every aspect of your project. We look forward to working with you to create the perfect mobile display.
Partial Car Wraps
If a full wrap is not feasible or affordable for your project, partial car wraps are a great alternative. Allowing you to target a specific element of your vehicle for promotion, partial wraps can be applied to a side panel, doors, bumper, hood, tailgate, or any combination of these elements that you desire.
Our experts install your partial car wrap directly on to the desired area of your vehicle, working along the lines and joints for an attractively integrated finish. Partial wraps, when done professionally, can provide the aesthetics of a full wrap at a lower cost.
Vinyl Graphics
If you would like to apply specific lettering or graphics on a targeted area, then individual cut vinyl graphics are the right choice for you. Great for business identification, such as DOT numbers, business name and logos, contact information, or other details can be added exactly where you would like them to be.
Unlike a full or partial wrap, these elements are cut from the large sheet of vinyl before being applied to the vehicle, instead of a printed sheet of vinyl covering a large area. While you won't get the same coverage, you will have greater flexibility in updating or changing your messaging and graphics without impacting the overall look.
Vehicle Magnets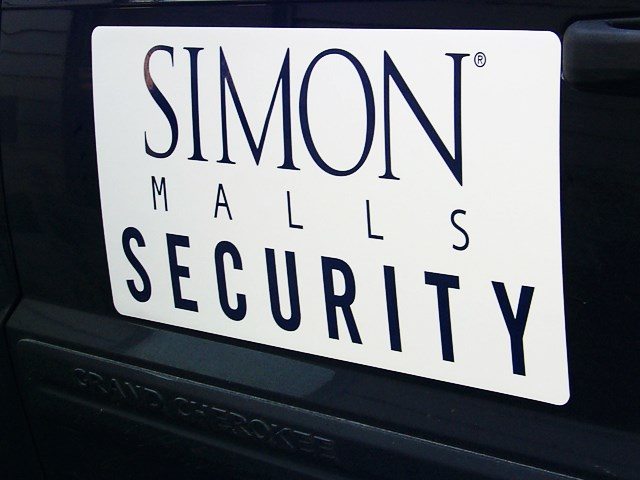 Not everyone wants to promote their business at all times, however, they would still like the benefit of promotion when they are on the clock. Vehicle magnets allow you to determine exactly when your vehicle is working for you.
Magnets are a popular choice for those who use multiple vehicles for work, those with questionable off-the-clock driving habits, or those who live in signage restricted neighborhoods. The least labor-intensive option for vehicle customization, magnets are relatively fast and easy to produce, and can be fully customized in a variety of size, shape, color, and print style options.
Perforated Window Film
Your promotional graphics don't have to stop with the body panels of your car. You can create a completely stunning impact with perforated window film.
Similar to traditional vinyl window film, perforated film has tiny holes that allow your vehicle inhabitants to clearly see out, while providing them privacy within. Many companies choose to use perforated window film to complement their full or partial vehicle wraps.
Printed with graphics or messaging of your choice, window film is completely customizable to your business, brand, and vehicle.
Professionals Wraps For All Vehicle Types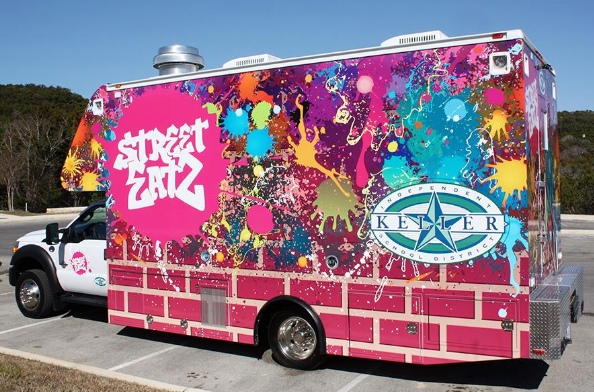 We are proud to work with companies of all sizes, and vehicles of all types. If your business needs cohesive commercial fleet wraps, custom trailer wraps, eye-catching van wraps, funky personal car wraps, or you simply want to do a color change or add graphic elements, Port Jeff Signs & Graphics is here to support you.
We aren't afraid of custom or unique projects. Our experts are excited to take on the challenge of less traditional vehicles, such as planes, atv's, jetski's, boats, food trucks, buses, tanks, or anything else you would like to have custom vinyl graphics applied to. We are excited to discuss your custom wrap project, and offer complete wrap services from design to installation.
Our vehicle wrap products include:
We are a full-service local Wainscott, NY sign company, providing all aspects of business signage for your brand, location, and needs. Whether looking for customer attracting outdoor signs, cohesive indoor signs, or any other custom signs and graphics, we will deliver for you.
Attractive Wraps for Your Entire Fleet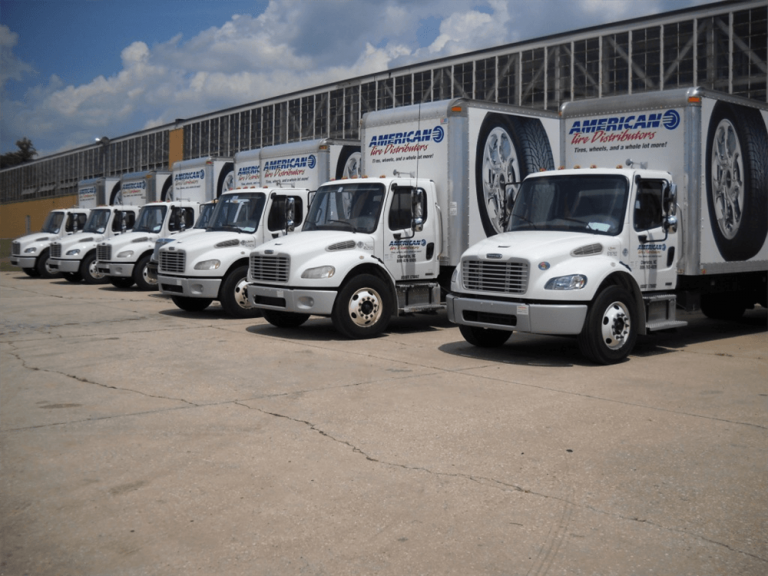 Commercial fleet graphics are an outstanding way to provide consistency to your brand and improve brand visibility and recall. When your message is repeatedly seen on all vehicles used by your organization, as well as on your storefront, promotional signage, and throughout your facilities, it becomes immediately and easily recognizable by your community. That means that with consistent exposure, your wrap does not even need to be given full attention to still strike a chord with your existing and potential shoppers.
Another compelling argument for vehicle wraps and graphics is the security that they provide homeowners. Cable companies, plumbers, contractors, repair techs, tutors, dry cleaners, delivery companies, and many other industries find that a homeowner is much more welcoming when they show up with matching uniform and cohesive vehicle graphics.
Custom Boat Wraps
With life on the water here in Long Island, it is important that you choose wraps and graphics that can withstand marine conditions. We offer marine-grade custom vinyl boat, truck, and trailers wraps designed to withstand personal, corporate, or charter usage and exposure to marine elements.
Focused on durability, your graphics won't fade or wear off in saltwater. This is a great choice for marinas and boat rental services, allowing them to not only easily identify their vessels, but use them as a marketing tool while they are on the water. Boat ID, vessel name, and registration numbers can be included in your design for a seamless, attractive finish.
If you run a boat-based business, you want it to look and feel safe, comfortable, and inviting for your patrons. Whale watching tours, private and charter fishing vessels, parasailing excursions, and other businesses that work on or from a boat can find substantial benefit in the protective layer and promotional value a marine-grade vinyl wrap delivers.
Even better, your custom boat wrap serves as a marketing and promotional tool at all times, even when docked.
Full-Service Vehicle Wrapping
We handle every component of your vehicle wrapping project. From assisting with vehicle wrap design and layout to production and expert installation, we make sure your vehicle wraps and graphics are impactful, effective, protective, and long-lasting.
Installing a vehicle wrap requires expert level experience and precision. There are often lines that need to line up from panel to panel, or you can experience bubbles, bulges, stretching, or warps that can distort your messaging. If the wrap we produced for you becomes damaged during the vehicle wrap installation process, we can replace it if our installers are performing the work. Self-installation is not covered by this same guarantee.
We stand by our products and will assist with wrap repair or removal, if required.
Free Vehicle Wrap Consultation
With attractive, high-quality vehicle wraps and graphics by Port Jeff Signs & Graphics, it's easy to spread the word about exactly what your unique business has to offer. From increasing brand visibility to improving your customer experience, custom vinyl wraps are a great solution providing many benefits. Our experts would love the opportunity to become your local Wainscott sign and graphics provider.
Call Port Jeff Signs & Graphics at (631) 250-6322 for your Free Consultation with a Vehicle Wrap Specialist!