Orient Outdoor Signs
VIEW GALLERY
Attractive storefront signage is the #1 way to draw new customers and clients to your business! With brand-building, promotional outdoor signs and graphics by our local Orient signage experts, you can be confident that you are getting maximum exposure for your brand.
From eye-catching logo signs to promotional banners, window displays, portable signage, yard signs, vehicle wraps, outdoor banners, and more, our full-service sign and graphics experts are up for whatever signage challenge you bring our way. Whether you are looking for a rebrand, a single signage element, or an entire commercial signage collection of cohesive elements, we handle your project with speed, skill, and efficiency.
Our objective is to deliver high-quality signs and graphics that perform a function for your business. Logo and business identification signs are the first step for getting your brand noticed, while window graphics promote your products, and cut vinyl lettering can spell out any important information they need to know about your hours or facility.
By utilizing your branding guidelines, colors, fonts, logos, and unique marketing messages throughout your sign and graphic components, we create consistency and repetition that reinforces your professionalism in the minds of your existing and potential customers. If you are looking for truly cohesive signage that gets you noticed and makes your brand look great, look no further.
Call Port Jeff Signs & Graphics at (631) 250-6322 for a Free Consultation!
Storefront & Building Signs
Your storefront sign is often the first time potential customers ever learn about your business, so it is important for it to be done right! You need a sign that matches your brand, complements your facility, and is easy to see, read, and understand from a passing vehicle.
Beyond that, there are virtually unlimited options for creating a custom, one-of-a-kind building sign that effectively represents and promotes your brand. Open late hours? We offer lighted and LED signs to make sure you can't be missed. On a budget? Consider a panel sign for maximum impact at a low cost. Looking for a professional, impactful statement piece? A monument sign may be exactly what you are looking for.
We discuss all of the options for your Orient, NY business signage during our free consultation, and will help you determine what type, size, and placement is right for your facility and brand. We consider the flow of traffic, competing businesses, and your physical facility and location to make smart recommendations that will support you in your goals of attracting attention, and ultimately, new customers to your business.
Channel Letters & Dimensional Letters
Delivering the ultimate in versatility and customization, channel letters and dimensional letters can be crafted from just about any material, and formed into any shape you desire!
Created by making individual letters, numbers, symbols, shapes, and elements, dimensional and channel letters can be crafted from metal or plastic, can be solid formed, or have translucent faces for lighting. Adhered directly to your storefront, these attractive elements will complement your facilities while serving as an eye-catching reminder that you are open and ready for business.
Channel letters are effective for any business or brand. Their high-level of professionalism and customization make them a great choice for all types of business locations and facilities.
Lighted Signs
Chances are, there are times when weather conditions are less than ideal. Storms, fog, and even the inevitable daily arrival of night can make it challenging for your business to be seen. Fortunately, there are options for attracting customers in all conditions and at all times.
Lighted and illuminated signs are an outstanding choice for those who don't want to miss any opportunity for promotion. There are many types of lighted signs, from backlit channel letters to halo lit dimensional letters, digital displays, message boards, cabinet signs, or even standard signage with additional lighted elements. LED signs now provide an attractive, economical alternative to standard neon signs.
We will fully discuss all of the lighted signage options available to you, and help you determine the right size, location, and placement.
Lighted signs attract customers at all hours in all conditions, making them ideal for convenience stores, gas stations, theaters, nightclubs, bars, comedy clubs, restaurants, retail businesses, and more.
Custom Sign Panels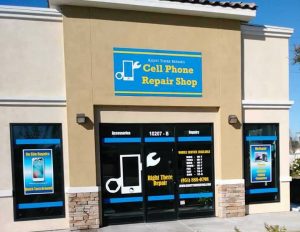 Panel signs are an economical choice for brands that want the impact of a custom sign without the expense and time of custom formed lettering. They typically include an aluminum panel that is either directly printed with your choice of text and graphics, or may be fitted with cut vinyl lettering and images.
Allowing for a full-color display and available in many sizes, these panels are incredibly customizable to suit your brand and facilities. Sign panels can also be crafted from translucent materials and affixed to a lightbox to increase the visibility of your signage. The low price point and high-customization level makes sign panels a popular storefront choice for many different business types and locations.
Sign Panels are a popular solution for small business identification, manufacturing plants, repair and service centers, and others looking for a highly-customizable and functional storefront sign.
Monument Signs
Nothing creates a bigger impact for your business park, corporate headquarters, or shopping center than an attractive custom monument sign. An impressive and durable display, monument signs are commonly crafted from substantial materials such as brick, marble or stone, or concrete. They are then fitted with either a sign panel, dimensional letters, or even digital signage elements and message boards.
These permanent structures are designed to be cohesive with your other signage elements, your physical location, brand personality, and with your organizational goals. Our focus is on creating lasting and impactful structures that work for you.
Monument signs at your main entrance provide an impressive entrance to corporate offices or headquarters, manufacturing plants, government buildings, schools, universities, churches and religious buildings, private clubs, and resorts.
Pole Signs & Pylon Signs
Nothing spreads the word about your brand and business quite like a pole sign. Towering over all of the competing businesses and distractions, pole and pylon signs are fantastic resources for improving your visibility and attracting new customers and clients from afar.
Gas stations, shopping centers and malls, car dealerships, fast food restaurants, and other businesses hoping to attract as many potential and returning customers as possible to their location often choose pole signs to gain attention. Pylon signs are often used as tenant signs as well, allowing you to feature all of the businesses within your complex, even if they don't have traditional road frontage.
Pole signs deliver enhanced business visibility, attracting attention to fast food restaurants, shopping centers and malls, gas stations and convenience stores, supermarkets, and other businesses seeking to improve visibility.
Complete Exterior Signage Provider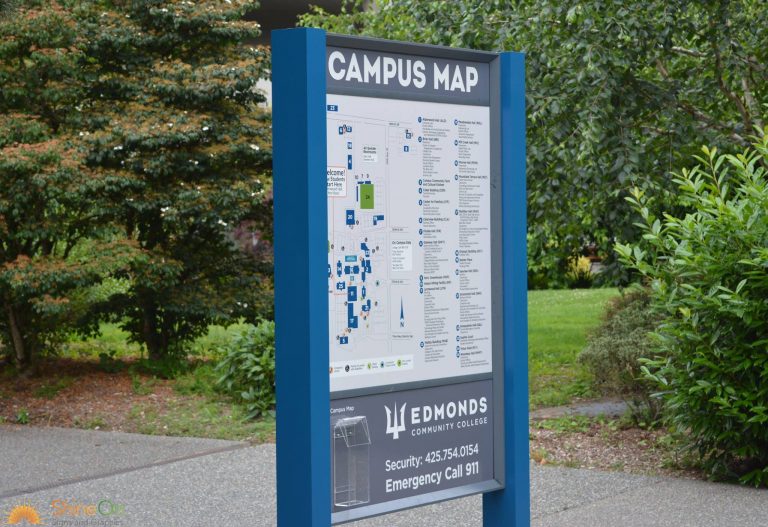 Beyond your storefront signage, there are many types of outdoor promotional signage that can be used to support your business, brand, and marketing. We assist you with determining both the right signage blend for your unique business, as well as handle every aspect of custom sign fabrication, including design, production, and expert signage installation.
From business identification signage to promotional elements, we know what it takes to get your business and products the exposure they need. From vinyl banners and yard signs to flag signs, a-frames, window clings, blade signs, wind signs, vehicle wraps, and any other promotional element you can come up with, we can deliver it for you.
Our other exterior sign options include:
Need something else, or seeking a custom sign design? We can create any signage your business needs, from indoor signs and outdoor signs to vehicle wraps, vinyl graphics, and more. As full-service custom commercial signage experts, we handle any size project, and would love to discuss your ideas for your new business signage.
Full-Service Exterior Sign Company
As a full-service Orient exterior sign and graphics company, we handle every aspect of your custom signage project in-house from start to finish.
Our expert signage consultants provide on-site evaluations to determine exactly what elements will best support your needs, and what sign types will be most effective for your location. Our designers then create attractive sign designs that are cohesive with your branding, complementary of your location, and in-line with your ideas and vision for your business.
Once we have nailed down a design that you approve of, our custom sign fabricators get to work ensuring every aspect is professionally executed exactly to spec. They source any additional elements which may be needed for final sign installation, including lighting or frames. With a focus on environmentally friendly and efficient design, we do everything we can to minimize waste throughout the sign production process in order to reduce costs and our impact on our earth.
Once all elements are completed and sourced, our outdoor signage installation team will ensure that your graphics and signs are professionally fitted and expertly finished for maximum appeal.
Free Outdoor Sign Consultation
Your local Orient full-service sign and graphics provider, we are dedicated to delivering high-quality, eye-catching outdoor signs, wraps, and graphics that get your unique business noticed and brand remembered. Delivering cohesive signage that supports your goals, we look forward to earning your business as your long-term sign company partner of choice. For all of your current and future commercial signage needs, reach out to the experts you can trust to deliver impactful, effective signs and graphics!
Call Port Jeff Signs & Graphics at (631) 250-6322 for a Free Consultation with an Exterior Sign Specialist!