Central Islip Post & Panel Signs
VIEW GALLERY
Cost-effective and highly customizable, custom post and panel signs are growing in popularity amongst many industries for promoting your unique business to new and existing customers. For making a substantial impact at a low cost, your organization can't go wrong with attractive panel signs, such as those developed by Port Jeff Signs & Graphics.
Specializing in post and panel signs, our main objective is to provide you attractive signs and graphics that support your marketing and promotion efforts. All of our signs are made just for you and are custom crafted according to your preferred materials, size, and shape. Capture attention and grow brand recognition with promotional post and panel signs! As your dedicated, local Central Islip post and panel sign system providers, we also update your current sign panels with new images or messaging. From completely new sign installation to replacement panels, poles, and finials, Port Jeff Signs & Graphics is your trusted sign and graphics provider.
Call Port Jeff Signs & Graphics today at (631) 250-6322 for your Free Consultation!
Effective Wayfinding and Directional Signs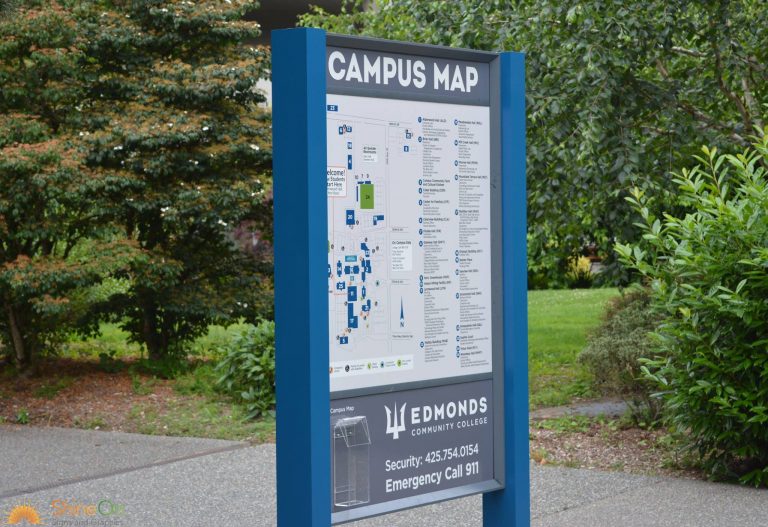 Readily support visitors who are new to your facility by helping them find their ultimate destination. Post and panel signs represent the perfect solution for improving ease of movement throughout your facilities.
Designed to be intuitively found, seen, and understood, post and panel signs are generally the easiest and most economical way to support your visitors and guests with finding their way around your facilities. With our experience in the industry, we are aware of the basics of wayfinding design. Our Central Islip, NY signage experts deliver attractive post and panel signs using strategic sizes, typefaces, and unique color contrast to deliver highly effective wayfinding and navigation signage. Post and panel wayfinding signs literally point potential customers in the right direction- your direction!
Signs That Showcase Your Brand
Tell potential customers that they have located the right spot. A more cost efficient option than a large monument sign but offering the same overall effect, post and panel signs by us are a fantastic choice for business identification signage.
With many customization options for their type, material, size, shape, color, and placement, post and panel signs both entice potential customers and speak to your brand. Port Jeff Signs & Graphics understands that your signage must be cohesive with your brand message to convey your brand message. We provide many different options for post and panel signage, such as sandblasted or carved wood signs, curved or flat metal panels, PVC, lighted sign panels, and many more. post and panel signage, including carved or sandblasted wood signs, pvc posts and panels, curved or flat metal panels, lighted sign panels, and many other options.
Port Jeff Signs & Graphics also knows that architectural signs are usually intended as a long-term elements, which is why we focus on delivering signage that is durable, making our services the perfect choice for your outdoor signage needs.
Low-Cost Outdoor Signs
For those businesses who are looking for temporary outdoor signs, post and panels may still be a viable choice for your branding needs. Port Jeff Signs & Graphics delivers an array of cost-effective versions like PVC signs with custom vinyl graphics attached. They don't cost as much as their metal counterparts to produce, but they are still incredibly effective at getting attention and can stand against the weather significantly better than simple wood post signs.
Custom post and panel signs are frequently used for real estate promotion, special events, construction site identification, and other locations in Central Islip where signs and graphics are regularly changed, updated, or replaced.
Full-Service Sign Company
We provide Central Islip businesses the most appropriate custom sign and graphic solutions to assist with your brand goals. Our services are tailored specifically to your desired budget, timeframe, needs, and location.
With our dependable team of signage specialists, Port Jeff Signs & Graphics assists you with the entire process. From concept to custom design, fabrication, positioning, and professional installation, we are your full-service signage provider. When you require signage that is finished right and installed on time, the obvious choice is Port Jeff Signs & Graphics.
Free Post and Panel Signs Consultation
Advertise your brand and business with effective, high visibility signage elements like custom post and panel signs by Port Jeff Signs & Graphics! Managing every aspect of your Central Islip signs and graphics project, we provide you with branded promotional sign and graphic components that reinforce your company goals.
Call Port Jeff Signs & Graphics today at (631) 250-6322 for your Free Consultation with a Post and Panel Signs Expert!